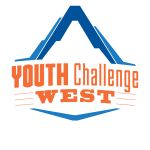 COVID Procedure for YC East 2021
We recognize that there is a wide range of viewpoints and opinions on COVID-19 and how it should be addressed in a Youth Convention setting. While we know that it is impossible to please everyone, we hope that our COVID procedure will show that we have tried to respect the opinions and freedoms of individuals, while also being as careful and wise as we can be. In everything, we seek to love God and love others!
Masks will be made available at the registration area for any/all who are interested.

An optional socially-distanced seating area will be available for all services.

Those involved in food services will wear a mask during meal times.

Sanitizing stations will be posted around the campground.

A nurse station will be made available at the registration area for those with medical questions or issues.
We respectfully ask that any guests that wish to attend YC East take an honest assessment of his/her overall health before traveling to the Higher Ground Conference and Retreat Center, and if there appear to be symptoms consistent with COVID-19 that he/she delay attendance this year.